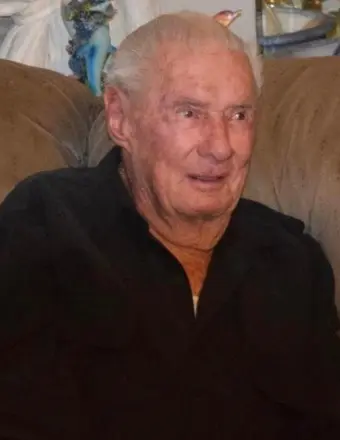 Edward Joseph OKeefe Jr., 89, of Stony Point, N.C., passed away on Tuesday, July 4, 2023, at the North Carolina State Veterans Home in Salisbury after a brief battle with pneumonia. Edward was born on April 7, 1934, to Edward and Lois OKeefe in Newark, N.J. He was the oldest of four children.
In 1951, at the age of 17, he enlisted in the U.S. Navy and was a crew member on a destroyer during the Korean War. Four years later, he received an honorable discharge. Then, in 1955, he married Ann May Horvath, and they had two daughters, Merry and Louise, and one son, Edward John.
Edward and Ann moved to Toms River, N.J., in 1960 and went on to have three more sons, Ted, Dennis and Frank. Edward started his own excavating business and eventually his oldest son began working for him. In September 1979, Edward and Ann moved to Statesville, N.C., with their two youngest children and continued his business there. As the days passed, more and more grandchildren were born and their family grew.
He was an amazing, loving, and caring man. He was a husband, father, grandfather, great grandfather, and great great grandfather. He was loved by many and loved by all his family. He will be greatly missed. There will not be a day that goes that he will not be thought of. He is rejoicing with his brother, sisters, and the two loves of his life in heaven.
He had a rich full life and was truly blessed. He traveled the world, he had the love of two beautiful women, he was blessed with his first wife for 40 years, the love of his life, and when he lost her he thought his life was over and then Shirley came to him. He loved her more than he thought possible. He was blessed with all his kids and grandchildren. He has done it all and was at peace when his time came.
Edward is survived by his six children, daughter, Merry Howley of Statesville; daughter, Louise LoVaglio of Statesville; son, Edward John and his wife Corrine of Toms River, N.J.; son, Ted of Statesville; son, Dennis of Nashville, Tenn.; and son, Frank and his fiancee, Frankie of Hickory; his 13 grandchildren; 27 great-grandchildren; and one great-great grandchild; as well as many nieces and nephews.
He will always be here in our hearts and souls of the family he left behind. A memorial service to celebrate his life will be held privately.
Nicholson Funeral Home has the honor of serving the family.