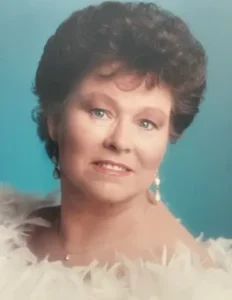 Eileen Mary DeGennaro, 80, passed away on Monday, August 28, 2023, at Autumn Care of Statesville, N.C. Born on August 26, 1943, in Long Island, N.Y., she was the daughter of the late Eugene DeGennaro and Marguerite Spaine DeGennaro.
Eileen enjoyed horses and loved her cats. She had a passion for cross stitching and in her early years was an accomplished and talented artist. She also was a model train enthusiast.
She was preceded in death by her parents, Eugene and Marguerite DeGennaro.
Those left to cherish her memory include her daughters, Stephanie MacDougall and her husband Heath, and Tiffany Surat and her husband Brian; grandchildren, Rylee MacDougall and Zach Scott; sisters, Patricia Webster and Anita Ingold and her husband Lanny; brother, Eugene DeGennaro and his wife April; nieces and nephews, Bethany Browder, Tracy Ingold, Michael Ingold, Don Harris, Erin Monsorno, and Nicholas DeGennaro; and many great nieces and great nephews.
At the request of her family, no services will be held.
Nicholson Funeral Home has the honor of serving the family of Ms. Eileen Mary DeGennaro.