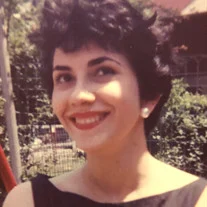 Mooresville resident, formerly of Staten Island, N.Y., Elizabeth Marchese Pautz, 90, an executive assistant, passed away Friday, August 11, 2023, at Gordon Hospice House in Statesville, N.C.
Born and raised in Brooklyn, N.Y., she spent most of her life living in Staten Island, N.Y., where she married the love of her life, Joseph, and settled down to raise a family in 1963. She lived in the community for more than four decades, until relocating to Mooresville in 2006.
A graduate of Franklin K. Lane High School, Elizabeth began her career in the administrative industry working for many companies, including Pfizer and Manufacturers Hanover Corporation.
Elizabeth enjoyed bowling, being in a league for many years, and even shared the same hobby with her husband. She enjoyed traveling and was able to explore many places, including her two favorites, Hawaii and Italy.
She loved people and animals, and she always took joy in the simplest things in life. Elizabeth was devoted to her religion and the Blessed Mother. She was a parishioner of St. Therese Catholic Church in Mooresville.
Surviving are her two sons, Joseph F. and wife AnnMaria Pautz, and James 'Jimmy' and wife Susan Pautz; and five grandchildren, Joseph, Angela, Jonathan, Amanda, and Jessica.
There will be a mass on Wednesday, August 16, at 11 a.m. at St. Therese Catholic Church in Mooresville and a service in Ocean County Memorial Park, Toms River, N.J.
Cavin-Cook Funeral Home, Mooresville, is handling arrangements.