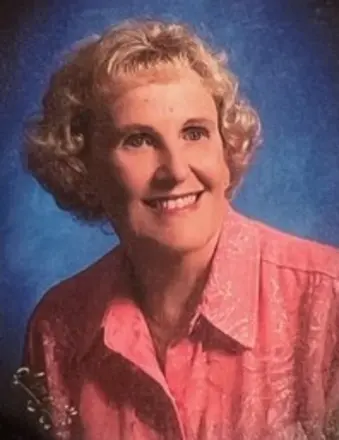 Elsie Knight Crater, 86, of Statesville, N.C., passed away on Wednesday, August 2, 2023, at Iredell Memorial Hospital. Born on May 31, 1937, in Iredell County, N.C., she was the daughter of the late Oma and Lessie Knight.
Elsie grew up on a farm in northern Iredell County. She attended Winthrop Friends Meeting Church and became a lifetime member. She also attended Fairview Baptist Church. Elsie was a graduate of Union Grove High School. Elsie was a homemaker and a retired employee of JR Tobacco. Like her father, she did family research and history.
She enjoyed Gospel music and had a passion for crafts, taking pictures and attended numerous Classic Car Shows with her late husband, Laverne.
In addition to her parents, Oma and Lessie Knight, she was preceded in death by her husbands, Mack G. Crater and Laverne Templeton; two brothers, John Richard "Ricky" Knight and Oma Knight Jr., who passed away as an infant.
Those left to cherish her memory include her children, Diane Lewallen, Owen Crater and wife Lisa, and Virgil Crater and wife Laura; grandchildren, Kenny Llywelyn and wife Liza, Michael Lewallen, Emily Crater, Ethan Crater, and Aaron Crater; great-grandchildren, Evan Crater, Kenneth "KJ" Campbell, and Olivia Sophia Llywelyn; and her three special nieces, Teresa Knight Campbell, Michelle Knight Barnes, and Lashay Knight.
The family will receive friends from 10 a.m. to 11 a.m. on Tuesday, August 8, 2023, at Fairview Baptist Church. Funeral Services will be held at 11 a.m. at Fairview Baptist Church with the Reverend Doctor T. Scott Eanes officiating.
Burial will follow the services at Union Grove Christian Church Cemetery.
Nicholson Funeral Home has the honor of serving the family.