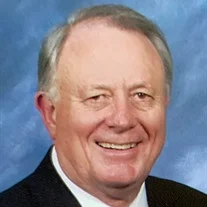 Emory Wilbur Atwater Jr., 80, of Mooresville, N.C., peacefully passed away on Tuesday, July 25, 2023, at Novant Presbyterian Hospital in Charlotte. He was born on April 22, 1943, in Tifton, Ga., to the late Emory Wilbur Atwater Sr. and Lucille Mathews Atwater.
Throughout his fulfilling career, Emory dedicated much of his life to the soft drink business. Beyond work, he relished a diverse range of passions. From engaging in invigorating rounds of golf and honing his skeet shooting skills to embracing serene fishing expeditions and mastering the art of cooking, Emory truly lived life to the fullest.
An avid learner and social spirit, he found delight in participating in book and investment clubs. Family vacations and cherished beach trips were always treasured moments, but his ultimate joy resided in the company of his children and grandchildren.
Emory's commitment to his faith and community was steadfast. For over four decades, he had been a beloved member of Williamson's Chapel United Methodist Church. For an impressive 25 years, he passionately taught the adult Sunday school class, enriching the lives of many. His service extended beyond teaching, as he actively assumed roles as Lay Leader and chair of the building committee for the Sanctuary, demonstrating his enduring dedication to the church's well-being and growth.
As we bid farewell to Emory Wilbur Atwater Jr., we remember him as a devoted family man of unwavering faith and a pillar in his community. His legacy will continue to live on in the hearts of all those whose lives he touched.
Emory is survived by his loving wife of 59 years, Jane Branch Atwater; daughters, Jan Atwater, Amy Atwater Conniff, and Brooke Oblinger; brother, Pat Atwater and wife Linda; and five grandchildren.
Funeral Services will be held at 10 a.m. Saturday, September 16, at Williamson's Chapel United Methodist Church in Mooresville, N.C.
In lieu of flowers, the family requests donations be made to the Cancer Research Institute or the charity of your choice.
Cavin-Cook Funeral Home and Crematory, Mooresville, is serving the Atwater family. Condolences may be sent to the family at www.cavin-cook.com.