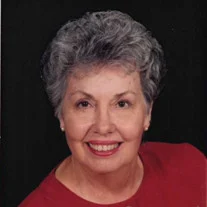 Evelyn Rainey Sims, 93, of Mooresville, N.C., passed away on Thursday, August 31, 2023, at the Summit Place at Mooresville.
She was born on August 24, 1930, in Campobello, S.C., to the late Arthur and Ruth Weaver Rainey. Mrs. Sims was a former Real Estate agent for Knox Realty. She was a member of First Baptist Church Mooresville. Gardening was her lifelong passion, and she found joy in creating a beautiful landscape. She served as a Master Gardener for Iredell County and was a longtime member of the Mooresville Garden Club. Family meals and spending time with friends and family were her happiest moments.
In addition to her parents, she was preceded in death by her husband, Broadus Allan Sims; and a son, Timothy S. Caldwell.
She is survived by her children, Phillip Caldwell and wife Teresa, and Karen Sims Castoral and husband Peter; seven grandchildren; seven great grandchildren; and one great great grandson.
A memorial service will be held at First Baptist Church of Mooresville on Sunday, September 10, at 3 p.m. with Pastor Eddie Hicks officiating. There will be a visitation beginning at 2:30 p.m. at the church.
Cavin-Cook Funeral Home & Crematory, Mooresville, is serving the Sims family. Condolences may be made to the family at www.cavin-cook.com.