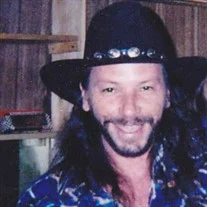 Ricky Ray Barnes Sr., 57, of Stony Point, N.C., passed away September 6, 2023, at Catawba Valley Medical Center after an extended illness. Ricky was born November 16, 1965, in Alexander County to the late Kenneth Ray Barnes and Willie White Barnes of Stony Point.
Ricky was a furniture worker.
In addition to his father, he was preceded in death by his wife Sherry Barnes; and infant twin daughters, Christy and Vickie Barnes.
Those left to cherish his memory include one son Rickie Ray Barnes Jr. of Stony Point; one daughter Jennifer Barnes and husband Scott Gregory of Harmony; one brother Mickey Barnes and wife Julie of Stony Point; and one sister Melissa Burgess and husband Chris of Taylorsville; and six grandchildren Aaron Gregory, Devon Gregory, Nathan Barnes, Brittany Barnes, Kayleigh Barnes, and Jaycee Barnes.
Services will be announced at a later date.
Memorials may be given to Rickie Barnes Funeral Fund, c/o Chapman Funeral Home, 158 Stony Point School Road, Stony Point, NC 28678.
Chapman Funeral Home is serving the Barnes Family.