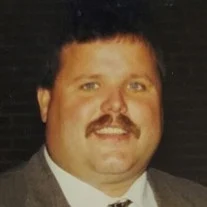 Garry Brown Mercer, 59, of Huntersville, N.C., passed away on Sunday, January 1, 2023. He was born on August 11, 1963, in Mecklenburg County, N.C., to the late David and Shirley Bullinger Mercer.
He was a member of Triplett United Methodist Church and a member of Cornelius Masonic Lodge. He enjoyed fishing, going to the beach, watching his children play sports, and coaching. He mostly loved spending time with his family and friends.
In addition to his parents, he was preceded in death by a brother, Terry Mercer.
He is survived by his children, Caitlin Mercer of Mooresville, N.C., Christopher Mercer of Wilmington, N.C., and Lydia Mercer of Mooresville, N.C.; stepson, Buddy Francis of Concord, N.C.; brothers, Thomas Mercer (Brenda) of Anson County, N.C., and Larry Mercer (Gail) of Lincolnton, N.C.; and the mother of his children, Susan Mercer of Mooresville, N.C.
Funeral services will be held at 12 noon on Friday, January 6, 2023, at Cavin-Cook Funeral Home Chapel with Rev. Mike Holder officiating. Burial will follow the service at Forest Lawn West Cemetery. The family will receive friends from 11 a.m. to 12 noon prior to the service at the funeral home.
Cavin-Cook Funeral Home & Crematory, Mooresville, is serving the family.