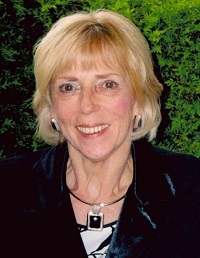 Heide Kacprowicz, 80, of Statesville, passed away on Sunday, September 24, 2023, at her home.
Heide was born on April 4, 1943, in Frankfurt, Germany, to the late Herman and Else Stockburger. She worked as an office administrator at Sears for many years. Heide enjoyed spending her free time sewing, knitting and traveling.
Those left to cherish Heide's memory include her husband, Frank Kacprowicz; sons, Derik Brown and Stefan Brown; step-sons, Robert Kacprowicz (Kim) and Richard Kacprowicz (Sara); and grandson, Gage Kacprowicz.
The family will visit with friends 1 to 2 p.m. on Friday, September 29 at Troutman Funeral Home.
Troutman Funeral Home is serving the family.