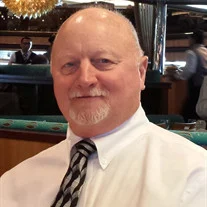 Jack Ernest Donaldson, 68, of Mooresville, N.C., passed away on Friday, May 19, 2023, at Novant Health Presbyterian Medical Center in Charlotte, N.C. Born February 18, 1955, in Iredell County, he was a son of the late Charles Ernest and Sue Quinn Donaldson.
Jack was a graduate of Wingate College, where he earned his associate degree in business. He owned Donaldson Heating and Cooling until his retirement in 2019. After his retirement, he enjoyed spending time with his family. Jack was an Eagle Scout Master and Certified Scuba Diver. He was a member of The Cove Church, where he was very active in the church. Jack loved rodeo, sailing, traveling, and working with his hands, and he was an avid Carolina Panthers fan. He was kind, humble and loved everyone.
Jack is survived by his wife of 32 years, Teresa Quesenberry Donaldson; children, Morris Ray Ratledge Jr., Matthew Earnest Donaldson (Samantha Jane Withers) and Anna Carter; brother, Alan Donaldson (Judy); sisters, Susan Donaldson and Winnie Donaldson; grandchildren, Keagan Wyatt Donaldson and Maddie Preston; niece, Cheryl Rogers (Clayton); and great niece, Ava Rogers.
A memorial service will be held at 10:30 a.m. on Saturday, May 27, 2023, at The Cove Church, Mooresville. In lieu of flowers, memorials may be made to The Cove Church, 197 Langtree Road Mooresville, NC 28117, with a note in memory of Jack Donaldson.
Cavin-Cook Funeral Home, Mooresville, is serving the family of Mr. Donaldson. Condolences may be made to the Donaldson family at www.cavin-cook.com.