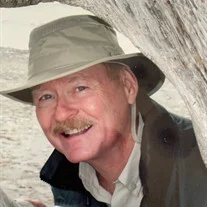 James David Harkness, 75, of Mooresville, N.C., passed away peacefully on Monday, July 3, 2023, at the S. Mitchell Mack Hospice House. He was a loving husband and friend to many.
Jim was born on December 13, 1947, in Clarksdale, Miss., son of the late Paul Benton Harkness and Ruth Dickson Harkness. Jim is survived by his beloved wife, Carol Sloan Harkness.
Jim developed a passion for learning and writing at an early age. He graduated from Michigan State University in 1969 with a B.A. in Philosophy and worked as an assistant to the president of MSU. He later pursued his Master of Fine Arts degree at the University of Massachusetts, where he honed his skills as a speech writer and communications executive.
Jim had a distinguished career in higher education, serving as Assistant Vice Chancellor at the State University of New York. He retired from TIAA-CREF, a leading provider of retirement services for academic professionals. He was respected for his vision, leadership and integrity in his field. He also contributed to various publications as a journalist and translator, most notably translating Michel Foucault's "This is not a Pipe" from French to English.
Jim enjoyed scuba diving, playing guitar, reading and traveling. He was especially fond of European culture and history. He also had a keen interest in philosophy, photography and art.
Because of Jim's love of MSU, an endowment scholarship fund will be established in Jim and Carol's names to support those students who might not otherwise be able to pursue higher education.
Jim will be sorely missed and never forgotten. He was a generous, intelligent, and creative sole who touched many lives with his words and deeds.
A memorial service will be private. The family requests that any donations of sympathy be made to S. Mitchell Mack Hospice House, 1325 Mecklenburg Highway, Mooresville, NC 28117
Cavin-Cook Funeral Home, Mooresville, is serving the family of Mr. Harkness. Condolences may be made to the family at www.cavin-cook.com.