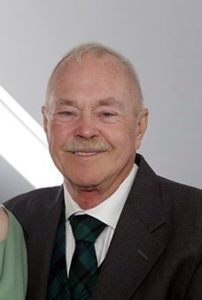 James "Malcolm" Campbell, 77, passed away Sunday, May 21, 2023, surrounded by his loved ones. Malcolm was born in Montreal, Canada, and moved to the United States in the early 1990s to work as an IT Consultant.
Malcolm was a member of Broad Street UMC and also at Bethany UCC. He enjoyed woodworking and was never without a project. Malcolm was always quick to help others.
He enjoyed traveling to Canada to visit his children and grandchildren and treasured spending time with his North Carolina family.
He is survived by his beloved wife of 17 years, Jane Martin Campbell; sons, James Donald Campbell and wife Emilie, Sean Campbell, Martin Kirby and wife Carol; daughters, Meghan Campbell and husband Pierre Rivais, Anna Kirby and husband Carl Johnson; brothers, Bruce, Colin and Martin Campbell; and grandchildren, Emersohn, Leif, James Eathan, Macey, Sloane, Quinn and Olivia.
A celebration of life service will be held at 11 a.m. on Saturday, May 27, 2023, at Broad Street United Methodist Church in Statesville with Reverend Kathy Naish and the Rev. Dr. Jason Harvey officiating. A Gathering of Friends will follow the service.
Memorials may be made to Bethany UCC-Claremont, 2952 Bethany Church Road, Claremont, NC 28610. Condolences may be sent to the Campbell family at www.willlisreynoldsfh.com.
Willis-Reynolds Funeral Home is honored to be serving the Campbell family.