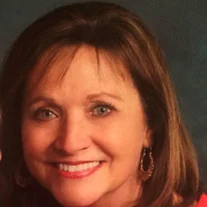 Janet Lynn Alexander Frazier, 67, of Davidson, N.C., passed away on Tuesday, July 25, 2023. She was born on October 28, 1955, in Kennett, Mo., to Fay Fry Alexander and the late James L. Alexander. Janet was raised in Phoenix and Tempe, Ariz., and was a graduate of Arizona State University.
In 1971, when Janet was in high school, the Tempe Sister Cities Organization was formed. Of the many students who applied and interviewed, Janet was selected as one of the first four student ambassadors to represent the Tempe Sister Cities Organization. The organization's first partnership, Skopje, Yugoslavia, was the first time the National Sister Cities Organization partnered with a communist city. In the summer of 1972, Janet spent six weeks in Skopje and other areas in Yugoslavia on this inaugural trip. Janet later said that her experiences in Skopje and with the Sister Cities Organization gave her confidence and was a pivotal experience in preparing her for success later in life.
Janet moved to Arlington, Texas, in 1980 and landed a job with 3M. Janet started her 37-year career with 3M as a Customer Service Representative in the Dallas, Texas, branch office, where she showed great energy, enthusiasm, and the ability to develop the relationships and rapport needed to gain a local field sales position. During her career with 3M, Janet continued to excel in each of her assigned roles, ultimately achieving the highest level for 3M field sales as a Sales Account Executive. Janet followed that success by becoming the first ever National Field Sales Trainer for the Infection Prevention Division. She helped design and build the role while traveling nationally and working with both new and experienced sales representatives in their territories, helping each of them to better learn and excel in their positions.
Everyone at 3M respected Janet. She was a great teammate, and everyone learned from her, laughed with her, and loved having her on their team. She had a sharp wit, a good sense of humor, and an infectious smile. Colleagues say that Janet was a true professional with impeccable integrity, dedication, and work ethic. All of Janet's 3M friends will remember her with great fondness. Janet was a member of St. Mark's Lutheran Church, Mooresville, N.C., where she and her daughter, Natalie, were baptized together.
In addition to her mother, Fay Alexander, she is survived by her husband, William R. Frazier; children, Natalie Wulf (husband Marc), and William J. Frazier; siblings, Dr. Susan Lewis, James A. Alexander, and Thomas Alexander; and granddaughter, Eleanor Wulf.
A celebration of life will be held at 3 p.m. on Friday, August 4, 2023, at St. Mark's Lutheran Church in Mooresville, N.C., with Pastor Dave Keck officiating. A reception will follow the service at River Run Country Club Ballroom in Davidson, N.C., from 5:30 to 7:30 p.m.
In lieu of flowers, memorials may be made in Janet's name to the Susan G. Komen Breast Cancer Foundation, 505 East Blvd., Suite 101, Charlotte, NC 28203.
Cavin-Cook Funeral Home, Mooresville, is proudly serving the Frazier family. Condolences may be made to the family at www.cavin-cook.com.