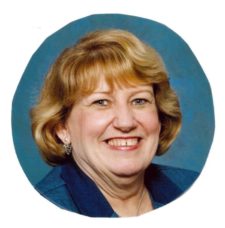 Janice Joan Westbury Shade, 74, of Statesville, N.C., passed away Friday, June 23, 2023, at the Gordon Hospice House.
Janice was born August 19, 1948 in Circleville, Ohio, and was the daughter of the late George and Martha Stevenson Westbury. She was a graduate of Logan, Ohio, schools and on March 20, 2008, she married Gary Lee Shade, who survives. She was a member of Eastside Baptist Church and was retired from Iredell-Statesville School System.
In addition to her husband, Janice is survived by two stepdaughters, Lori Brewer (Michael) of Westerville, Ohio and Tonya Williams of Westerville, Ohio; four grandchildren, 11 great grandchildren; and three sisters, Chris Shook (Daniel), Brenda Hobbs (Greer) and Dee Cunningham (Jim).
Funeral services will be held at 11 a.m. Tuesday, June 27, 2023, at Eastside Baptist Church. Burial will follow in Oakwood Cemetery. The family will receive friends Monday evening from 5 to 7 p.m. at Eastside Baptist Church.
Memorials may be made to the Gordon Hospice House and online condolences may be made to the family at www.troutmanfuneralhome.com.
Troutman Funeral Home is serving the family.