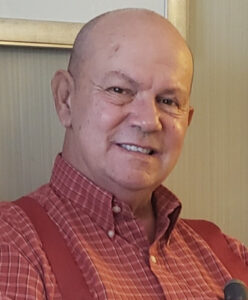 Jeffrey Wayne Sharpe Sr., 62, of Statesville, N.C., passed away on Wednesday, October 11, 2023.
Mr. Sharpe was born in Davie County, N.C., on May 11, 1961, son of the late Thomas F. Sharpe Sr. and Patricia Rash Sharpe.
In addition to his parents, he was preceded in death by his brother, Thomas F. Sharpe, Jr.
Those left to cherish his memory are his two sons, Jeffrey Wayne Sharpe Jr. (An), and Avery E. Sharpe; his daughter, Dana M. Sharpe (John Walker); his granddaughter, Opal Annabelle Walker; and his grandson, Maxwell Michael Knight. Also surviving are his two sisters, Anita Sharpe Miller (Allen) and Catrina Sharpe Renegar (Wayne); and his brother, Andy Sharpe; and special nephew and nieces, Drew, Dekota, Amber and Cazwyn; and his pet, Chub.
A private graveside service will be held at Sandy Springs Baptist Church.
Memorials may be made to the Cystic Fibrosis Foundation at 4600 Park Road #100, Charlotte, NC 28209.
Troutman Funeral Home is serving the family.