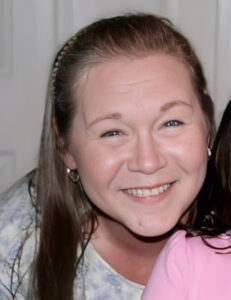 Jenny Lee Rimmer, 69, of Troutman, N.C., passed away on Saturday, September 9, 2023, at the Gordon Hospice House in Statesville, N.C., after a two-year battle with cancer.
Jenny was born November 17, 1953, in Iredell County and was the daughter of the late Halbert Wallace Rimmer and Hilda Irene Troutman Rimmer. She attended South Iredell High School, graduating in 1972, and was a member at Holy Trinity Lutheran Church in Troutman. After graduating high school, Jenny began her life-long career in retail starting with Winn-Dixie, handling the bookkeeping, and then moved to Harris Teeter, working in receiving until her retirement in 2019.
She is survived by her daughter, Stacy Reyes and husband Anolio; grandchildren, Alex Reyes, Breeana Reyes, and Jose Reyes; siblings, Sandra Overcash and husband Lee Roy, Janet Barker, Gerald Rimmer and wife Jamey, and JoAnne Martel and partner Frank Palmer; nieces and nephews Barry Overcash, Kristin and Jaime Gabino (Austin, Tyler, and Evan), Kelly and Mark Taylor (Rachel, Kayce, Alysa), Chris and Rhonda Barker (Madison and Ian), Courtney and Brian Baker (Kara, Carmen, Lucas), and Caitlin Rimmer; as well as many beloved cousins; and her little furry companion Luke.
Jenny will be remembered for her feisty spirit and love of her family and friends.
Graveside funeral services will be conducted at 11 a.m. at St. Michael's Cemetery in Troutman on Friday, September 15, 2023. Pastor Dieter Punt will be officiating.
Troutman Funeral Home is serving the family.