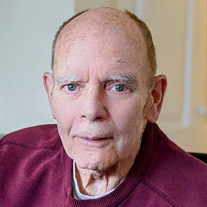 Jerald "Jerry" Morris Cooper, 80, of Mooresville, N.C., passed away on Thursday, January 12, 2023. He was born on June 9, 1942, in Indianapolis, Ind., to the late Morris and Ruth Sharpe Cooper.
Jerald was a veteran, having served in the U.S. Air Force from 1962 to 1967 stationed in Bitburg, Germany. He was retired from IBM after having 30 years in sales. He was a member of Central Lake Norman Golden Boys until June 2022.
In addition to his parents, he was preceded in death by his wife, Karen Cooper; and a brother, Alan Cooper.
He is survived by his loving partner, Frances Ciotti; children, Sheri L. Cooper of Columbus, Ga., and Jeffry A. Cooper (Nola) of Andrews, N.C.; brother, Donald Cooper (Coleen) of New Braunfels, Texas; grandchildren, Ryan Lynn (Fallon), Stacey Lynn, John Cooper (Grayce), Drew Cooper (Jaimie); great grandchildren, Pacen Lynn, Ellie Cooper, Calvin Francis and Colton Lynn.
A memorial service will be held at a future date in Indiana.
Memorials may be made to Hospice & Palliative Care of Iredell County, 2347 Simonton Road, Statesville, NC 28625 or Disabled American Veterans, 2400 Rock Hill Church Road, Concord, NC 28027.
Cavin-Cook Funeral Home & Crematory, Mooresville, is serving the family.