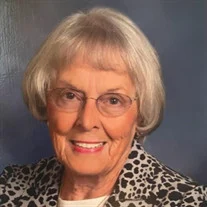 Margaret Whittington Gallliher, 87, passed away Wednesday January 11, 2023. She was born January 18, 1935, to the late Wade and Blanche Fletcher Whittington.
She was a graduate of Millers Creek High School and the Davis School of Nursing, and she worked as an RN at Davis Hospital for 48 years. After retiring, she served as a Sunshine Volunteer at Davis Hospital. She was a long-time active member of South River Baptist Church and choir. Mrs. Galliher was a loving, dedicated wife, mother and grandmother. She also enjoyed spending time tending to her flowers and plants.
Mrs. Galliher was preceded in death by her parents; her first husband, Clyde Holton; her husband of 45 years, Robert G. Galliher; brothers, Marvin, Robert, and Bill Whittington; sister, Margie Harmon; and granddaughter, Erin Hope Martin.
She is survived by her daughter, Crystal G Jordan (Jim); sons, Glenn Allen Holton and Jerry Michael Galliher ( Lisa); grandsons, Michael Holton and Andrew Martin; granddaughter, Hannah Summers (DJ); great granddaughter, Emma Summers; and many nieces and nephews.
In lieu of flowers, memorials can be made to The American Cancer Society.
Nicholson Funeral Home is serving the family.