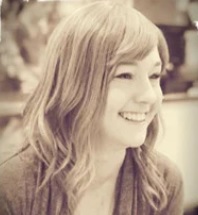 Joanna "Jojo" Szustakiewicz Jester, 44, passed away on March 4, 2023.
Joanna was born on April 5, 1978, to Elizabeth and Chester Szustakiewicz in Chicago, Ill. She lived her life as an insulin-dependent Type 1 diabetic, but that didn't stop her from loving her family, her lifelong friends, her dogs, and life in general.
Jojo was an educator for more than a decade, working in schools in the Statesville community. Early in her career she made the brave decision to move away from friends and family to teach in North Carolina, where there was the greatest need. That decision led to Jojo finding love with Michael, and joy from all the students and fellow teachers with whom she crossed paths. In 2014, Jojo received the North Carolina Teacher of the Year Award, an honor of which she was incredibly proud. She embraced being a teacher with her whole heart and cherished all of her students, often staying in touch with them and cheering on their successes as they grew up and went off to college.
Joanna was a loving wife and is survived by her strong, devoted husband of 15 years, Michael Jester, and her stepson Tristan, as well as her parents Elizabeth and Chester and her sister Dorothy (Daniel) Heckle. She was proud aunt to Jake and Ali, and cherished by her aunts, uncles and cousins. She was preceded in death by her grandparents.
A Celebration of Life will be held Friday evening from 4 to 6 p.m. at the Elks Lodge, 1251 Radio Road, Statesville, NC 28677. A second memorial will also be held at the Batavia Moose Lodge in Batavia, Ill., on Saturday, April 1, from 1 to 4 p.m. Memorial contributions may be made to the Juvenile Diabetes Research Foundation (JDRF) at https://www2.jdrf.org/site/Donation2?idb=646621494&df_id=2374&mfc_pref=T&2374.donation=form1.
Nicholson Funeral Home is honored to serve the Jester family.