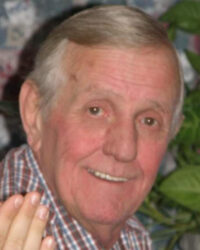 Johnny Rance Bowie, 77 of Stony Point, N.C., walked into the arms of the Lord on November 8, 2023, at Iredell Memorial Hospital surrounded by family.
Johnny was born October 4, 1946, to the late Ross Bowie and Ruby York Montoya. Johnny was preceded in death by his wife, Virgina Snyder Bowie; half-brother, Ronald Bowie and Donlad Bowie; and a half-sister Dale Joran.
Those left to cherish his memory include five children, Melissa Alexander (Chad), Ray Bowie (Robin), Wendy Gibson (Andy), Shannon Bowie, and Tim Colvin (Kara); and a sister, Carolyn Faye Cossentino of New Jersey. Johnny had eight grandchildren and eight great-grandchildren.
Johnny was a retired truck driver. He also had a passion for machine work, watching NASCAR and playing his guitar.
A private celebration of life will be held at a later date with family.
Nicholson Funeral Home has the honor of serving the Bowie family.