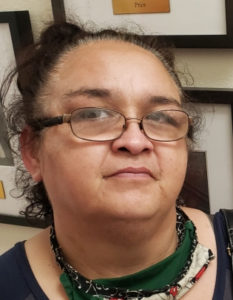 Mrs. Josephine May Moran White, 48, of Harmony, N.C., passed away Wednesday, June 21, 2023, at her home.
Josie, as she was affectionately known, was born in Washington State on May 22, 1975. She was the daughter of the late Ted Moran and Veda Marie Demarais. Josie attended Bremerton High School in Washington and was disability retired from Paumac.
In addition to her father, Josie was preceded in death by her sister, Josette.
Those left to cherish the life and memory of Josie White include her husband, Adam Steven High; her son, Kyle White (Justice) of Hickory; her daughter, Kimber White of South Carolina; and her grandchildren, Elijah White, Eva White, and Ecko White. She is further survived by her sisters, April Stull and Crystal Seelye.
A gathering of family and friends will be held at 2 p.m. on Monday, June 26, 2023, at Troutman Funeral Home, 345 North Main Street, Troutman, NC 28166.
Troutman Funeral Home is serving the family.