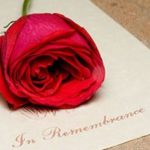 Joyce Alice Schanck, 96, passed away on Saturday, September 2, 2023, at Terrabella Senior Living Community in Mooresville, N.C., where she resided for the past five years.
A native of New York City, she was the daughter of the late Fergus Morrissey and Sally Nelson Morrissey and identical twin sister of the late Janice Morrissey Gunther. She was the wife (65 years) of the late James Schanck.
Joyce and Jim raised eight children while residing in New Jersey for 45 years. Joyce, Jim and Janice Gunther (affectionately known by family and friends as the Triple J's) retired to Brevard, N.C., where they resided for 20 years. Joyce lived a joyful and active life at Terrabella Senior Living Community in Mooresville for the last five years, and she made many friends and was taken care by a loving, caring staff.
She was predeceased by her son, Kevin, and daughters-in-law, Betty and Kathy.
Surviving are her children, Jimmy and daughter-in-law Jane, Karen and husband Jim, Keith, Douglas and wife Christine, Janice and husband Jerry, Eileen and husband Kevin, and Sally and husband James; 21 grandchildren; 18 great grandchildren; and 19 nieces and nephews,
A memorial mass will be held at St Therese Catholic Church in Mooresville (date to be determine). Inurnment will be at Sacred Heart R.C church in Brevard, N.C.
Cavin-Cook Funeral Home & Crematory, Mooresville is proudly serving the Schanck family.