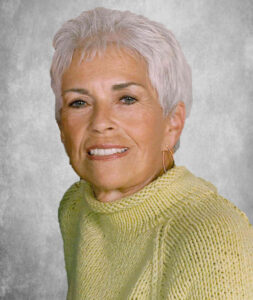 Joyce Lloyd Holland, 82, passed away Thursday, November 2, 2023 while holding the hands of her daughter and son. After many years of declining health, she just wanted to see Jesus. Her transition was peaceful.
She was born September 9, 1941, in Iredell County, N.C., daughter of the late Grover Harrison Lloyd and Lou Ellen Sparks Lloyd. She was the baby of the family.
She was preceded in death by her husband of 58 years, Charles Wayne Holland; her brothers, Buck "Gene" Harrison (Louise), and Earl, Leroy, Bill and Clyde Lloyd (Peggy); and special lifetime friends Glenda and Lawson Boan.
Left to cherish her memory are her sons, Lawton Dayle "LD" Holland (Lynette) of Denver, N.C., and Miles Landon (Landy) Holland of Statesville; and daughter Tracy Holland Potts (Keith) of Troutman. Also surviving are four grandchildren, Lloyd Potts, Jared Potts, Chelsea Holland, and Trenton Holland (Emily); three great grandchildren, Kimber, Alexandria and Maddox; her sister, Shirley Lloyd Lounsberry (Bob) of Fisherville, Va., sisters-in-law, Mary Charlene Lloyd of Wilmington and Vickie Lloys of Carlsbad, N.M.; and a number of nieces, nephews and cousins.
Per her request, there will be no public services. Her family will hold a private time together.
In lieu of flowers, the family ask that memorials be made to Hospice of Iredell County, 2347 Simonton Road, Statesville, NC 28625; Forever Home Canine Rescue, P.O. Box 2040, Barium Springs, N.C. Forever Homes assisted in finding her baby Chloe the best home ever. She was grateful.
Our family would like to thank Liberty Commons of Salisbury for her care and "All" her favorite nurses. The Hospice in-facility team was amazing with our mom and we are so grateful for all of the "Special Angels."
Troutman Funeral Home is serving the family.