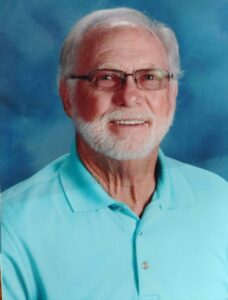 Lonnie Maxim Crawford, 82, of Little River, S,C., and formerly of West Jefferson, N.C., passed away on November 1, 2023. He was born on February 24, 1941, in Statesville, N.C.
Lonnie was a beloved husband to Loraine Crawford for 58 years and a devoted father to his sons, Curtis (Anne) and Brian (Brandy) Crawford. He was also a cherished grandfather to Rebecca Crawford Cole, Madelyne Crawford Callihan (Schuyler), Chandler Crawford, Evan Crawford, Connor Crawford, and Amelia Crawford. Lonnie was a proud great-grandfather to Ava Cole and Alexis Cole.
Lonnie was preceded in death by his parents, Rebecca and Ralph Crawford, as well as his sisters, Helen Leazer, Dorothy Everidge, Shirley Houston, and Betty Johnson, and his brother, Billy Crawford.
Lonnie attended Scotts High School in Statesville, N.C. He had a passion for serving his country and spent four years in the Navy. After his military service, he attended Mitchell Community College, eventually pursuing a career in sales, dedicating 29 years of his life to Toyota.
In his free time, Lonnie enjoyed fishing and sports. He was also a loyal chaplain in the Gideons International organization, spreading kindness and faith. The highlight of his life was spending time with his family and telling everyone he met about his Lord and Savior Jesus Christ, usually giving them a Bible.
A visitation for Lonnie will be held on Friday, November 10, 2023, from 1 to 2:30 p.m. at Calvary Community Church in Statesville, N.C., followed by a Celebration of Life ceremony.
In lieu of flowers, contributions in Lonnie's memory can be made to The Gideons International, P.O. Box 834, Shallotte, NC 28459.
Troutman Funeral Home in Troutman, N.C., is assisting the family with the arrangements. Online condolences may be made to the family at www.troutmanfuneralhome.com.