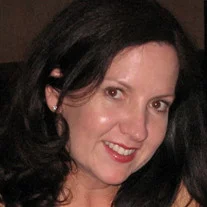 Kathleen "Katie" Abrams, 51, passed away peacefully on March 11, 2023, at her home surrounded by the love of her family.
She was born in 1971 in Saint Petersburg, Fla., to William (Bill) and Margaret (Peggy) Hooper. Katie spent her childhood with her two brothers, Bill and Tim, numerous cousins, and countless friends. She attended St. Jude Catholic School and Dixie Hollins High School. She continued her education at the University of South Florida, graduating with a communications degree.
Katie excelled in her retail sales career as a Jewelry Department manager at Service Merchandise, where she met her beloved husband Scott. It was love at first sight, and they married in 1999. A few years later had their children, Brendan and Julia. In 2004, they moved from Florida to Mooresville, N.C., for Scott's job.
She loved her neighborhood and community and enjoyed book clubs, tennis teams, volunteering at school, and traveling to tennis tournaments. In 2011, when Scott was diagnosed with ALS, Katie became his sole caregiver and nurse. Her family and friends watched in awe as they witnessed her strength, courage, and selflessness over his 10-year illness.
Months before Scott's death, Katie was diagnosed with pancreatic cancer. As unfair as this diagnosis was her positive outlook remained, and she fought with fierce determination and leaned on her strong faith. Being a mother to her children was her greatest joy and she loved nothing more than seeing Brendan in little league, the marching band, and obtaining his pilot's license. She was also so proud of Julia and her success in her tennis career and loved watching her compete.
Katie had an incredible wit and sense of humor and lit up a room with her beauty and smile; people were drawn to her charisma and kindness. She had the gift to bring laughter even in the darkest situation. She left a mark on everyone who crossed her path. Her heart of gold, selflessness and kind spirit will live on in each of us.
Preceded by her husband, Scott Abrams, she will be forever remembered and missed by her children, Brendan and Julia; by parents Peggy and Bill Hooper; her brothers Bill (Genie) Hooper and Tim (Jessica) Hooper; nieces and nephews, Will, Michael, Hillary, and Joshua; mother-in-law Marlo (Ted) Springer and numerous aunts, uncles, and cousins.
Contributions in honor of Katie and Scott may be made to Brendan and Julia's college education fund at https://everloved.com/life-of/kathleen-abrams/
A Memorial Mass will be held at 11 a.m. on Saturday, March 18, at St. Therese Catholic Church, 217 Brawley School Road, Mooresville, N.C. The Broadcast can be accessed LIVE at https://www.sainttherese.net/mass-livestream
A celebration of life will also follow at a later date in Safety Harbor, Fla.
Cavin-Cook Funeral Home & Crematory, Mooresville, is serving the Abrams family. Condolences may be made to the family at www.cavin-cook.com.