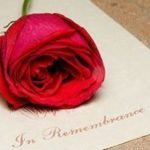 Albert Roger Frisbee, 65, passed away on March 9, 2023, at Novant Health Presbyterian Medical Center in Charlotte, N.C.
Roger was preceded in death by his parents, Alma Justice Frisbee and Willie Lee Frisbee; and one nephew, Robert Neil Buchanan.
He is survived by his loving wife of 26 years, Elsie Longino Frisbee; and daughter, Jessica Longino Frisbee of Mooresville and Hendersonville, N.C.; sister, Sandra Frisbee Buchanan (Charles) of Bakersville, N.C.; nephew, Jeffrey Buchanan (Kinsley) and family of Simpsonville, S.C., and many cousins, co-workers and friends.
Roger studied chemistry at UNC-Asheville, N.C., and Purdue University, West Lafayette, Ind. He started his career as a Research Chemist-Laboratory Automation with Midwest Research Institute in Kansas City, Mo. Roger worked for Pisgah Labs in Pisgah Forest, N.C., for nine years before co-founding PharmAgra Labs with Dr. Peter Newsome in Brevard, N.C., which was acquired by Raybow PharmaScience in 2019. He worked as Co-President of Raybow USA. During his long and productive career, Roger also co-founded Ardeal Pharma, Inc., and the non-profit Ardeal Research Institute, both of Brevard, N.C.
Roger has three patents under his name and his works have been published in top academic journals such as the Journal of Organic Chemistry and the Journal of American Chemical Society.
Roger loved lake life, boating, and opening his home in Mooresville, N.C., to family and friends for weekend getaways. He loved to travel and explore foods from all cultures. His passion was his Ford Mustang and researching ways to increase its performance.
A Celebration of Life and Luncheon will be held on Sunday, March 26, 2023, from 1 to 3 p.m. at the Family Life Center, 27 Oleta Road, Hendersonville, NC 28792 (in the Dana Community).
Cavin-Cook Funeral Home & Crematory, Mooresville, is proudly serving the Frisbee family. Condolences may be made to the family at www.cavin-cook.com.