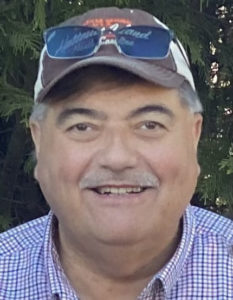 Keith Brian Nance, 57, of Troutman, N.C., passed away, January 8, 2023, at Iredell Memorial Hospital.
Keith was born May 6, 1965, in Iredell County and is the son of the late Robert Lewis Nance and Annie Bell Nance, who survives. He was a graduate of South Iredell High School and on April 14, 1984, he married Wanda Turner Nance. He was a truck driver for Conway Freight/ Expo and on the side he also helped All American Concrete. He loved his family, fishing and taking the long way home.
In addition to his mother and wife, Keith is survived by three sons, Brian Keith Nance (Kristina) of Mooresville, Brandon Michael Nance of Charlotte, and Mason Conner Nance of Troutman; three sisters, Glenda Nance, Angela Nance, and Kim Juarez; an honorary brother, Brad Osley; and numerous extended family members and friends.
A celebration of Keith's life will be held Wednesday, January 11, 2023, from 5 to 7 p.m. at Troutman Funeral Home.
Troutman Funeral Home is serving the family.