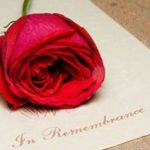 Naomi Adeline Wooten, 103, of Iredell County, N.C., passed away on January 2, 2023, at Autumn Care of Statesville. Naomi was born on September 29, 1919, to James Monroe Wooten and Marsha White Wooten.
Naomi was preceded in death by her parents; her husband of 64 years, Claude Wooten; one infant daughter; two brothers, Royal Wooten and Clay Wooten; and three sisters, Annie Messick, Mary Lea Sharp, and Stella Crater.
Naomi is survived by her daughter, Linda Hammond (Hank); grandchildren, Brian Hammond, Lisa Hammond, and Michael Hammond; and great grandchildren, Brycen Hammond, and Brooks Hammond.
Naomi was a graduate of Union Grove High School, a charter member of Union Grove Sonshiners, part of the Rural Ladies Booster Club and Calahaln Club, where she held offices with both groups. She enjoyed growing flowers and spending time in her vegetable garden.
A visitation will be held on Tuesday, January 10, 2023, from 5 to 7 p.m. at Union Grove United Methodist Church. A funeral service will be held on Wednesday, January 11, 2023, at 11 a.m. at Union Grove United Methodist Church with Rev. Neil Shaw and Rev. David Hamlyn officiating. Burial will follow in the church cemetery. The family requests all guests wear a face mask.
Special thanks to Sherri's In Home Care team, Kelly Earnest and Patsy Shoemaker, Autumn Care of Statesville staff, and Dr. Andy White and Staff.
Bunch-Johnson Funeral Home is honored to be serving the Wooten family.