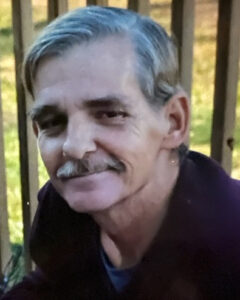 Kenneth Hoge Hilles III, 67, passed away Tuesday October 10, 2023.
Kenneth was born in Warren, Ohio on May 1, 1956, to the late Kenneth Hoge Hilles Jr. and Nancy Countryman Hilles. Kenneth was a highly respected and dedicated member of the United States Air Force for 17 years. Serving his country with honor, he demonstrated bravery and unwavering loyalty throughout his military career. His commitment to protecting our nation was a testament to his character and deep sense of duty. Beyond his military service, Kenneth was a loving and devoted husband to his beloved wife of 46 years. Together, they shared an unbreakable bond built on love, trust, and mutual support.
As a father and grandfather ("Poppy" and "Pop Pop"), Kenneth was an example of what it meant to be an involved and caring family man. He always put the needs of his children and grandchildren first. His guiding principles instilled in them values of integrity, kindness, and resilience that will endure for generations to come. Kenneth's grandchildren and great grandchildren were his pride and joy; he showered them with love and created countless cherished memories.
He was known for standing up for what was right in every aspect of life. Whether it was serving his county, advocating for those without a voice or supporting causes close to his heart, he fought tirelessly to make the world a better place. He is described as strong-willed and had a fighting spirit . Kenneth will forever remain in the hearts of those fortunate enough to have known him.
He is preceded in death by his parents.
Left to cherish his memory is his wife, Fran Hilles; sons, John Huston (Erica) and Kenneth Hoge Hilles IV; daughters, Jessica Arcidiacono ( Nikki) and Melissa Hilles; grandsons, Shawn, Jarrad, Austin, Jacob, Landon and Zane; granddaughters, Scotia, Katrina, Holly, Sophia, Emma and Madelyn; great grandson, Tate; great granddaughters, Penelope and Braelynn; brothers, Robert Hilles, Shane Hilles and Dana Hilles; sister, Vicki Wyckoff.
A memorial service with military honors will be held on Thursday, October 19, at Nicholson Funeral Home at 11 a.m. with Pastor James Lewis officiating.
Nicholson Funeral Home is serving the family.