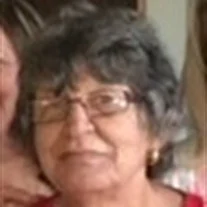 It is with deep sorrow and much love that Linda Christine McConville, the wife of Richard McConville of 48 years, sadly passed away on March 13, 2023, at the age of 68 with her daughters by her side and family members surrounding them, with comfort. She was a wonderful mother to Stacey (Dennis), Michele, and the late Richard Jr.
Linda was born on August 16, 1954, in Brooklyn, N.Y., to the late Dolores and Robert Schumm. She grew up in Lake Ronkonkoma with her five siblings, Susan Albizu (Roger), the late Robert Schumm (Marianne), Judy Sanchez (Eddie), and Steven Schumm. She was loved by all her nieces and nephews.
Linda was the loving grandmother to her six grandchildren, Ian, Danielle, Alexa, Natalia, Riley, and Lucas.
Linda lived in Mooresville, N.C., for 25 years and worked as a Home Health Nurse, also at CVS Pharmacy as a pharmacy tech. She volunteered her time at the Serenity Hospice House.
Strength and a heart of gold are two words that would describe the woman she was.
A celebration of life will be held at Cavin-Cook Funeral Home on Saturday, March 18, at 3 p.m. at 494 East Plaza Drive, Mooresville, NC 28115.
In lieu of flowers, in her name, donations can be made to the S. Mitchell Mack Hospice House, 1325 Mecklenburg Highway, NC 28115.
Cavin-Cook Funeral Home & Mortuary, Mooresville, is serving the family.