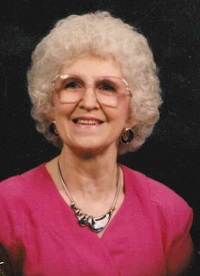 Lois Mae Sigmon Sharpe, 92, of Stony Point, N.C., passed away on Monday, October 16, 2023, at the Gordon Hospice House in Statesville, N.C.
Lois was born on May 23, 1931, in Alexander County, N.C. She was the daughter of the late Ray Sigmon and Elsie Bowman Sigmon. Mrs. Sharpe attended Whitenburg School in Alexander County and was a member of Broad Street Church of Christ. She formerly worked at Beauty Maid Mills and went on to work at Sharon Supermarket for twenty years.
In addition to her parents, Lois was preceded in death by her husband, Jack Lee Sharpe, who passed in 2002; sister, Ruth S. Morrow; brothers, James Sigmon and Bill Sigmon; and one great grandson, Gavin Sharpe.
Those left to cherish her memory include her five sons, Mickey Sharpe (Peggy) of Statesville, Ronnie Sharpe (Becky) of Morganton, Randy Sharpe (Margaret) of Statesville, Stanley Sharpe (Deborah) of Stony Point and Craig Sharpe (Lynn) of Harmony. Also surviving are her six grandchildren and her sisters, Elaine S. Johnson (Melvin) of Statesville and Jean S. Johnson of Stony Point, along with five great grandchildren and one great-great grandchild.
Funeral Services will be conducted at 2 p.m. Friday, October 20, 2023, at Broad Street Church of Christ with Billy Ellenburg officiating. The family will visit with friends from 1 to 2 p.m. at the church prior to the service. Burial will follow in the Iredell Memorial Gardens Cemetery.
In lieu of flowers, memorials may be made to Hospice of Iredell County, 2345 Simonton Road, Statesville, NC 28625.
Troutman Funeral Home is serving the family.