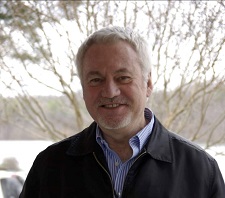 Marcus "Marc" Wayne Williams, 70, of Statesville, N.C., passed away, June 24, 2023, at Maple Leaf Health Care.
Marc was born August 11, 1952, in Iredell County and was the son of the late Clyde M. Williams and Martha Lippard Williams. He was 1970 graduate of South Iredell High School, where he was the class president, graduated from Appalachian State University and received his master's degree from UNC-Greensboro. Marc lived and worked in Greensboro for 47 years and retired from Guilford Tech Community College as a Student Advisor.
He is survived by one sister, Marsha W. Bumgarner (Gary); two brothers, John C. Williams (Julia) and Rev. Charles Williams (Becky); two stepdaughters, Ashley and Jennifer Guledge; one nephew, Jonathan Williams; five nieces, Lauren Pickard, Daune Williams, Crystal Davis, and Megan Carter; several great nieces and nephews; and four lifelong friends, Phil, Dean, Bob and Paul.
The family will visit with friends Sunday, July 2, from 5 to 7 p.m. at Troutman Funeral Home. A private family memorial service will be held at a later date.
In lieu of flowers, memorials may be made to Parkinson Research Foundation at www.parkinson.org.
Troutman Funeral Home is serving the family.