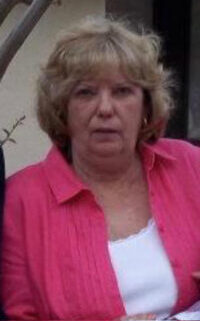 Mary Gay Cartner Ford, 75, passed away on July 10, 2023, at Gordon Hospice House in Statesville, N.C. She was born on April 28, 1948, in Statesville to the late Gay Nell Reavis and Willam "Ray" Cartner Jr.
Mary Gay was a remarkable woman who touched the lives of all who had the privilege of knowing her. A lifelong learner, she attended Harmony School, and earned her bachelor's degree from Catawba College and her master's degree from UNCC. She obtained her Clinical Additional Specialist License; the highest licensure for her specialty in the State of North Carolina. Throughout her life, Mary Gay made significant contributions to her community, serving as a guidance counselor for over 30 years in the Iredell-Statesville Schools District, with the majority of her time spent at West Iredell High School. Following her career as a school guidance counselor, she dedicated 15 years as a substance abuse counselor in the private sector.
Her devotion to her family was unwavering, and she cherished time spent together. She was kind and compassionate, and had a special ability to make all around her feel valued. Her gentle presence will forever be missed.
Mary Gay is survived by her loving husband of 50 years, Jerry; as well as their son, William "Chad" (Jacqui); and grandchildren, Brooklyn and Landon Ford.
A memorial service will be held at First Baptist Church on Sunday, August 6, from 3 to 5 p.m. First Baptist Church is located at 815 Davie Avenue in Statesville, N.C.
In lieu of flowers, memorials may be made to Gordon Hospice House, 2341 Simonton Road, Statesville, N.C.