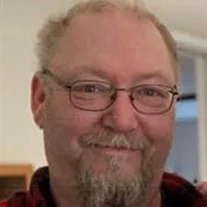 Michael "Mike" Joseph Thomsen, 65, of Mooresville, N.C., passed away on Tuesday, December 27, 2022, in his home. He was born September 10, 1957, in Suffolk County, N.Y., to the late Thomas C. Thomsen and Eleanor Mann Thomsen.
In addition to his parents, he was preceded in death by a granddaughter, Rylin Stanevskis, and a brother, Paul Thomsen.
Michael is survived by his loving wife of 39 years, Sarah Owen Thomsen; daughter Chelsea Thomsen and husband Yulius Stanevskis and grandsons Lucas, Demyan, Owen of Mooresville, N.C.; and daughter Jordan Boyarsky and husband, Daniel and grandchildren Madison and Austin of Mooresville, N.C. Also surviving are his sister, Debbie Thomsen of Naples, Fla.; and mother-in-law, Sally Hobby Owen of Mooresville, N.C.
Mike spent his youth growing up in Elmsford, N.Y., and attended Marvelwood School, where he enjoyed playing lacrosse and graduated in 1976. He and his parents took frequent visits to the islands of the West Indies, where his father had owned a family vacation home on the island of Bequia. This island home was always so special to Mike as he spent a lot of time on the beaches fishing, boating or exploring the island with the locals that turned into lifelong friends. Mike returned to Bequia as an adult to share the island's magic with his new bride, Sarah, for their month-long honeymoon of wedded bliss. Later in their marriage, they returned again to create more memories with their children and continued to stay in the same home he visited as a child. Prior to living in Mooresville, Mike and Sarah raised their two daughters, Chelsea and Jordan, in their home state of Connecticut before making the big move to Mooresville in 2021 in order to be closer to their kids and grandchildren.
Mike was an outdoorsman by heart and worked in the landscaping industry for many years before he established his own landscaping business in 1999. One of Mike's true passions in life was fishing, and he shared this hobby with many loved ones and friends over the years. He loved taking his camping trips to Montauk, N.Y., where he would happily get up in the early morning hours with a flashlight to try and hook a big bass worthy of dinner (or breakfast) that he'd cook up over a fire. When he wasn't camping to fish, he made frequent trips to the shores to cast or to test out his newest lure that he had made. He began handmaking his professional fishing lures over 10 years ago and they were all uniquely crafted by him in his garage workshop, where you would often find him sitting and planning out his latest lure. His one-of-a-kind lures have reached the shores from Connecticit to Texas and even all the way to Australia. Mike's other passions in life were hunting, target practice, camping trips, rock climbing, listening to music loudly on his Audiophile stereo, driving his grandchildren on his quad, catching up with old and new friends and enjoying his time just being outdoors with his pup, Isola. Mike loved the holidays but Halloween, Christmas and the Fourth of July were his favorites. Mike loved turning their home into the best Halloween house in the neighborhood and created so much fun for all the kids and adults who dared to trick-or-treat there. He carried on his childhood tradition of a Swedish smorgasbord every Christmas Eve where he'd smoke salmon and enjoy all the special treats with everyone. For the Fourth of July, he loved fireworks. He would set up a firing station, light them up and run back to safety. He always added to the fun of the holidays.
His greatest love of all was his family, and he cherished the simpler things of life with them that included sitting on his back porch with Sarah or listening to his grandchildren play. Michael, "Mike", "Dad", "Grandpa" will be missed tremendously. He left an impression on all of those he met over the years. He had a way with people where his kind heart and welcoming personality easily kindled new friendships and made people feel like they had been in his life for many years. His sense of humor, his love of fireworks and loud booming canons he'd fire off, his hot sauces, the appreciation for a good steak, his excitement over a freshly made lure and his messages that required a little deciphering were all the little things that make Mike so unforgettable.
A memorial is being planned for a future date to celebrate his life at his home in Mooresville, N.C. In lieu of flowers, a donation can be made to the Purple Heart Homes Inc., 755 Washington Avenue, Statesville, NC 28677.
Cavin-Cook Funeral Home and Crematory, Mooresville, is serving the Thomsen family.