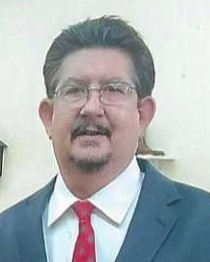 Michael Keith "Maypop" Mayberry, 65, of Statesville, N.C., died Friday, October 20, 2023. He was born in Statesville to Eunice Mitchell Brewer and the late William Donald Mayberry. He was also preceded in death by his stepfather, James Brewer.
Mike graduated from West Iredell High School as a member of the Class of 1976. He was a successful jewelry store owner for over 40 years. He leaves his legacy as a jeweler to his son, Justin, and grandson, Landon. Mike loved the Lord and studied his Bible often, as evident in his daily journal. He attended church with Justin and his family at Mt. Sinai Evangelical Methodist Church. Mike's favorite place to visit was Key West, Fla. He never met a stranger and was always the life of the party.
Those left to cherish his memory include his mother, Eunice Brewer; a son, Justin Mayberry (Brittany); a daughter, Donna Grant (Willie); six grandchildren, Landon Mayberry, Eden Mayberry, Willie Grant (Alisha), Calaya Grant, Navi Grant, and Asher Grant; a great-grandchild due in May; four brothers, Doug Mayberry (Donna) and their daughter Charity Morgan (Paul), Rick Brewer (Terri), Tony Brewer (Robin), Jan Brewer, several nieces and nephews, and best friend and neighbor, and Curtis St. Clair (Harriet).
Funeral Services will be held Sunday, October 29, 2023, at 2 p.m. in the Nicholson Funeral Home Chapel with Rev Beth B. Davidson and Pastor David Kimball officiating. The family will visit with friends from 1 to 2 p.m. prior to the service. Mr. Mayberry will lie in state on Saturday, October 28, 2023, from 9:30 a.m. to 4 p.m. at Nicholson Funeral Home for those who wish to come and pay their respects.
Nicholson Funeral Home is honored to serve the Mayberry family.