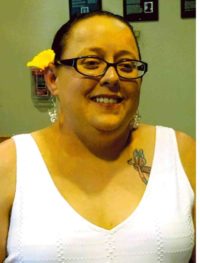 Nikki Galliher, 39, of Conover, N.C., passed away on Saturday, June 17, 2023, at Catawba Valley Medical Center in Hickory, N.C.
Nikki was born on August 19, 1983, in Mecklenburg County, daughter of Ellen Ervin and the late David Blondo. She was a graduate of Kaplan University, where she obtained her master's degree. Nikki loved gardening, animals and, above all else, her family.
In addition to her mother, Nikki is survived by her husband, Randal Matthew Galliher; her siblings, Kimberly Zillken, Angela Johnson, David Biondo, Jacqueline Greene, Steven Biondo, Brandon Biondo and Brooke Biondo. Also surviving are her nieces, Alexandria Biondo, Madison Greene; and nephews, David Ervin Biondo, Christopher Greene, Jr, Jacob Greene, Michael Johnson and Andrew Johnson.
Troutman Funeral Home is serving the family.