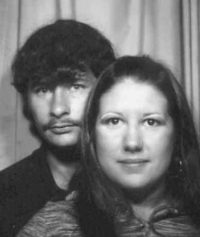 Deborah Hilderbrand Sherrill, 68, of Troutman, N.C., passed away on Monday, June 19, 2023. She was the wife of the late James "Jim" Sherrill Sr. and the daughter of the late Sidney Eugene Hilderbrand and Betty Lou Davidson Hilderbrand.
She attended Ostwalt Baptist Church and was a graduate of South Iredell High School. Deborah enjoyed reading, baking, and working on crossword puzzles. She dearly loved spending time with her grandchildren.
Deborah is survived by one son, James R. Sherrill Jr (Carmen Arias Suarez); two grandsons, Angel Arias and Gabriel Arias; one granddaughter, Aliyah S. Arias; and one great grandson, Avi Dahbi. She is also survived by two brothers, Gene Hilderbrand (Renee) and Robby Hilderbrand (Stephanie); and one sister, Celia Hilderbrand.
A graveside service celebrating the life of Deborah Sherrill will be conducted at 2 p.m. on Sunday, June 25, 2023, at St. Michael's Cemetery in Troutman, N.C. Rev. Wesley Morris will officiate.
Deborah will forever be remembered as a caring and loving person who always put others before herself.
Troutman Funeral Home is serving the family.