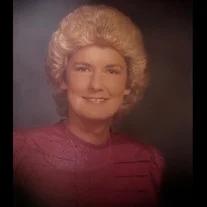 Pamela Munday Cabe, 74, of Mooresville, N.C., passed away on March 16, 2023. She was born on September 9, 1948, in Iredell County, N.C., to the late Richard and Dorothy Byers Munday.
Pam was a member of Southside Baptist Church and was a devoted Christian. She enjoyed going to the beach, swimming, and playing card games with friends and her grandchildren. She was a very dedicated wife, mother and grandmother. They were all her pride and joy.
In addition to her parents, Pam was preceded in death by her husband, David Cabe, and daughter, Karen Cabe.
She is survived by her children, Mike Cabe (Traci), and Davey Cabe (Kay); grandchildren, Hunter Seagroves (Taylor), Jaxon Cabe, Sara Donahue (Kevin), and Maddie Cabe (fiance, Evan Bensch); great-grandchild, James Donahue; siblings, Rodney Munday (Connie), Jeff Munday (Amanda); and several nieces and nephews.
A Celebration of Life service will held at 2 p.m. on Tuesday, March 21, 2023, at Cavin-Cook Funeral Home. A visitation will be held prior to the service from 1 to 2 p.m. with Pastor Hal Greene officiating. Burial will follow at Glenwood Memorial Park, Mooresville, N.C.
In lieu of flowers, memorial contributions can be made to Hospice and Palliative Care of Iredell County, 2347 Simonton Road, Statesville, NC 28625.
The family would like to express their gratitude to Summit Place in Mooresville for the wonderful care they provided to Pam.
Cavin-Cook Funeral Home & Crematory, Mooresville, is serving the Cabe family. Condolences may be made to the family at www.cavin-cook.com.