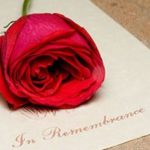 Raymond Harold Conrad Sr. passed away peacefully at home surrounded by his family on Saturday, September 23, 2023. He was born on September 11, 1953, in Elizabeth, N.J., to the late Harold and Margaret Murray Conrad.
Ray's 70 years left a mark on so many people – young and old – who loved him and were drawn to him for his larger than life personality, his big heart, his endless sense of humor, and his lovingly mischievous streak. Ray and his beloved wife of 52 years, Louise, were the life of the party, always ready with a pot of brewing coffee by day or the chance to dance to music amid the fireflies by night.
Ray loved and cherished Louise to the end, and his children meant the world to him. All will remember his voice and his laugh.
The predeceased welcoming Ray into Heaven include his parents; sisters Harriet LaTourette and Delores Doerr; and his second daughter, Cheryl Jenkins, whom he missed from the bottom of his heart every day since she passed in January 2018. He was also predeceased by three granddaughters and one grandson.
Left to keep the music playing and cherish the memories are his wife, Louise Conrad; step-son Richard Gates (Dorene Reynolds); daughters, Louise Hosier (Larry Rolf) and Jennifer Showell (Jonathan); son, Raymond Conrad Jr.; sister, Barbara Bennett; brother, Edward Doerr (Judith); six grandsons, six granddaughters, two great-grandsons and a slew of nieces, nephews, and cousins.
Ray was a proud lifetime member of Fire Patrol, Keyport Fire Department in New Jersey. He served as captain, engineer, secretary and driver for Fire Patrol. He also was a member of the New Jersey state exempt volunteer fire association. Ray is also remembered by coworkers at Central Marine and Semcor in New Jersey, and at Home Depot in Statesville, N.C., where he worked for eight years.
A visitation will be held Wednesday, September 27, 2023, at Nicholson Funeral Home, Statesville, N.C., from 2 until 4 p.m. and 7 until 9 p.m.
A celebration of life will be held Thursday, September 28, 2023, at Nicholson Funeral Home at 11 a.m. The family will receive friends one hour prior to the service.
Nicholson Funeral Home is serving the family.