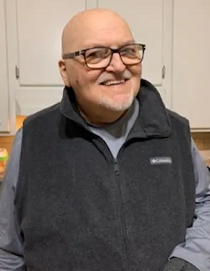 Rev. Ronald "Ron" Hal Harrison, 80, of Statesville, N.C., went to be with his Savior on Sunday, July 2, 2023, at the Gordon Hospice House in Statesville, surrounded by his family.
Ron was born in Statesville on February 25, 1943, and was the son of the late Hal Worth Harrison and Rachel Lee Josey Harrison. He was married to the love of his life, Sandra Lee Morrison Harrison for 57 years. She passed in 2019.
For over two decades, Ron served as the Director of Missions for the South Yadkin Baptist Association (SYBA), and Sandy served alongside him as the Church and Communities Ministries Director. Ron was called to support churches in reaching people for Christ and discipling those to live lives that honored Him. Ron and Sandy were passionate about helping local churches minister to their communities to show Jesus through actions. They both exemplified Matthew 25:40 where Christ directs His people to care for the "least of these." He partnered with Sandy to originate SYBA Associational ministries that continue today, such as the Toy Store for Jesus, Fair Ministry, and food and clothing pantries. Ron's relationship with Christ was his foundational core that drove not only the work that he did, but the life that he led.
Ron worked with the North Carolina Baptist State Convention in training for Sunday School ministry and conflict intervention. He served as a Trustee at Fruitland Bible College and Mars Hill University.
Ron graduated from Statesville High School in 1961 and attended Mitchell Community College. He first began his career in textiles, and while an executive at the age of 40, Ron answered the call on his life to enter the ministry, bravely starting a new journey with his wife and children. He earned an Associate degree from Fruitland Bible College, and a Bachelor's and Master of Divinity from Mid-Atlantic Seminary. He pastored five churches in North Carolina before coming to the SYBA.
Ron loved his Savior first and his family passionately. He often said that he and Sandy found each other as teenagers and created the family they had always wanted for themselves but never had. His children are honored to be the children of Ron Harrison.
Left to continue Ron and Sandy's legacy are three children, Chris Harrison (Dr. Brenda Schoffstall) of Ft. Lauderdale, Fla.; Michelle Harrison Lourcey (Don) of Statesville; and Dr. Brad Harrison (Amy) of Mebane, N.C. He is also survived by five loving grandchildren, Dr. Brittany Kraft (Justin) of Tallahassee, Fla.; Kyle Harrison of Winter Haven, Fla.; Abby Harrison and Caleb Harrison, both of Mebane; and Elizabeth Lourcey of Statesville. A great-grandson, Everett Kraft of Tallahassee, Fla., also survives.
Later in his life, Ron loved a painting of Daniel standing unharmed and prayerful in the lion's den. He saw the painting as a scriptural example of what he experienced while serving Christ – staying focused, regardless of the distractions, and remaining faithful to the Savior. Ron invested in pastors and church leaders for decades, always pointing to what is most important — "For He is the living God, and He endures forever" (Daniel 6:26).
As Ron now worships at the feet of Jesus, his family is certain he heard those precious words from His Savior, "Well done, my good and faithful servant."
The family will have a private celebration of life for Rev. Harrison.
In lieu of flowers, the family has asked that memorials to honor Ron's life and ministry be made to the South Yadkin Baptist Association's Ministries, P.O. Box 5249, Statesville, NC 28687. Online condolences can be made to the family at www.nicholsonfunerals.com.
Nicholson Funeral Home is serving the family of Ron Harrison.