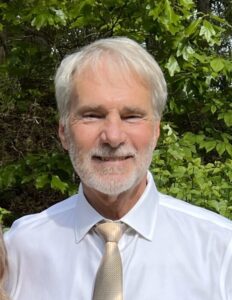 Richard "Rick" Campbell, 69, of Troutman, N.C., passed away on Friday, September 1, 2023.
He was the husband of Peggy Campbell and the son of the late Paul and Mary Lou Campbell. He was a graduate of Statesville Senior High School and Mitchell Community College. He was an electrician by trade but was best known as being the in-house handyman for his family, especially his daughters. Rick enjoyed helping others, spending time at the beach or mountains, and watching sports, and he dearly loved his family with a special place in his heart for his grandchildren.
In addition to his parents, he was also preceded in death by his brother, Tony Campbell.
Rick is survived by his wife of 44 years, Peggy Ross Campbell; two daughters, Sara (Adrian) Lineberger and Megan (Monas) Papadakis; one granddaughter, Campbell Grace Lineberger; two grandsons, Drake Owen Lineberger and Colson Ford Papadakis; and his beloved dog, Finn, who never left his side.
A private Celebration of Life will be held at a later date. In lieu of flowers, the family requests that memorial donations be given in Rick's name to one of the following charities that Rick was passionate about helping:
– Forgotten Now Family (a local dog rescue)
– 22 and Troops (Christian McCaffery's Veteran's Foundation)
Troutman Funeral Home is serving the family.