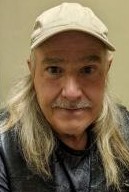 Rickey Lynn "Smiley" Thompson, 58, of Troutman, N.C., passed away on Friday, January 20, 2023. He was the son of the late JC and Eula Mae Jones Thompson.
Rickey was a graduate of South Iredell High School and worked as a glass mechanic with Denver Glass. He enjoyed fishing, hunting for arrowheads, and taking care of all of his nieces and nephews. He dearly loved his family.
He is survived by his aunt, Edith Jones Martin; two sisters, Sandra Davis and Tammy (Jeff) Fleming; his brother-in-law, Donnie (Shelly) Beaver; and several nieces and nephews and great nieces and nephews.
A Celebration of Life service will be held at a later date.
Troutman Funeral Home is serving the family.