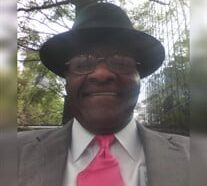 In the quiet of November's Dawn, Mr. Robert Eugene "Bobby" Carr peacefully passed away on Wednesday, November 1, 2023, at Atrium Health Cabarrus Medical Center. His spirit was set free.
He was born on January 15, 1956, in Mooresville, N.C., to the late Jim Frank Carr Sr. and Ida Mae Warfield Carr.
Mr. Carr graduated from Mooresville High School in 1974. He worked for Dana Corp. in Statesville before he retired. He was devoted to Victory Christian and religiously attended service, rarely missing a service. Mr. Carr had a heart for disenfranchised communities and often volunteered at the shelter, giving his time again and again.
In addition to his parents, he was preceded in death by her brothers, Pastor Jim Frank Carr Jr. and Richard Smith Sr.
He was survived by his children, Cleopatra Lilly, Robert Carr Jr., Christian Carr, Chasity Washington (Donald), and Caleb Carr; sisters, Idola Blackwood, Oyima Ellis, Emma Broadnax (Harry), and Diane Brown; brothers, Ronald Fair (Samantha); sisters-in-law, Ruth Smith and Sarah Carr; aunt Eunice Wilson; seven grandchildren, two great-grandchildren, and numerous nieces and nephews.
The family will receive friends on Thursday, November 9, from 11 a.m. to 12 noon with a service at noon at Cavin-Cook Funeral Home Chapel. Burial will follow the service at Glenwood Memorial Park.
At Victory Christian Center, they sigh for a life well-lived, a soul now at rest, Mr. Robert Eugene Carr. May he be forever blessed.
Cavin-Cook Funeral Home & Crematory, Mooresville, is serving the Carr family. Condolences may be made to the family at www.cavin-cook.com.