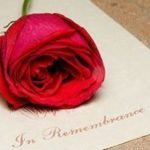 Ronald DePina, 73, of Mooresville, N.C., passed away Wednesday, January 11, 2023, at his home.
Mr. DePina was born October 28, 1949, in Brooklyn, N.Y., the son of the late George DePina and Anna Delema DePina. Ron honorably served in the U.S. Army as a civil engineer and made his career as a surveyor. He was an New York Islanders hockey fan and played hockey himself well into his sixties.
Ron is survived by his wife, Kathleen Pineilla DePina; his daughters, Melissa Briody (and husband PJ), and April DePina; his son, Eric DePina; his grandchildren, Michael DePina-Loeb, Vincent Tyler Briody, and Parker Briody; and his brother, Robert DePina (and wife Sharon).
There will a gathering of family and friends to celebrate the life of Ron DePina on Saturday, January 14, 2023, from 2 to 4 p.m. at Troutman Funeral Home.
Troutman Funeral Home is serving the family.