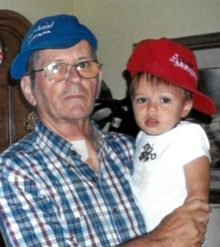 Ronald Franklin Hartness, 78, of Statesville, N.C., died on Saturday, January 14, 2023 at his residence. A native of Iredell County, he was the son of the late Thomas Edward and Cleo Myrtle Marlowe Hartness.
In addition to his parents, he was preceded in death by a sister, Barbara Millsaps; and by a sister-in-law, Diane Hartness. He was a member of Westminster Church of God.
Mr. Hartness is survived by his wife of 57 years, Opal Jean Duncan Hartness; a son, Eric Hartness (Sarah) of Statesville; brothers, Donald Hartness (Brenda) of Stony Point and Dennis Hartness of Iredell County; a sister, Cathy Dishman (Richard) of Iredell County; and two grandsons, Miles and Samuel Hartness.
The family will receive friends on Thursday, January 19, 2023, from 10 a.m. until 12 noon. A funeral service will be held in the Chapel of Bunch-Johnson Funeral Home at 12 noon with Pastor Aaron Hollifield officiating. Interment will follow at Iredell Memorial Gardens.
Memorials may be made to Hospice and Palliative Care of Iredell County.
Bunch-Johnson Funeral Home is honored to be entrusted with the care of Mr. Hartness and his family.