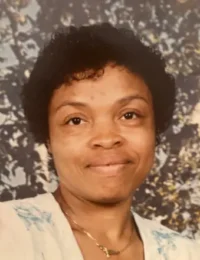 Rose Marie Hood Watts, 76, of Statesville, N.C., entered eternal rest on Wednesday, August 16, 2023, at Davie Nursing and Rehabilitation Center in Mocksville, N.C.
Rose was born on January 5, 1947, to the late June and Hattie Hood in Lenoir, N.C., where she lived most of her early life before moving to Statesville. She attended Caldwell County Schools.
Rose was a member of Third Creek Baptist Church in Stony Point, N.C., where she faithfully sang in the church choir and served on the missionary board. Rose enjoyed listening to others, talking about God and prided herself on keeping a good appearance. She enjoyed getting her hair and nails done. She was quiet, kind, loved helping others and spending time with her husband and family. Rose enjoyed playing Bingo and UNO with her grandchildren.
She was preceded in death by daughter, Nannette Pearson Owens; brother, Glenn Roger Hood; and an aunt, Betty Jean Hood.
Those left to cherish Rose's memory include her husband of 33 years, Sterling Watts of Statesville N.C.; one son, Jonathan Rodney Pearson (Tina); five grandchildren, Ashley Nicole Pearson, Joseph Nathaniel Pearson, Kayla Faith Bullis, Lillian Grace Pearson, and Carrina Hope Pearson, all of Hickory N.C.; and an aunt who Rose considered a sister, Faye Hood Ferguson of Lenoir N.C., along with a host of sisters- and brothers-in-law, nieces, nephews, other family and dear friends.
Funeral Services will be held Tuesday, August 22, 2023, at 1 p.m. at Third Creek Baptist Church, 285 Third Creek Rd., Stony Point, N.C., with Pastor Tommy Carpenter officiating. Burial will follow in the church cemetery. The family will visit with friends Monday evening, August 21, 2023, from 5 to 7 p.m. at Nicholson Funeral Home.
Nicholson Funeral Home is honored to serve the Watts family.