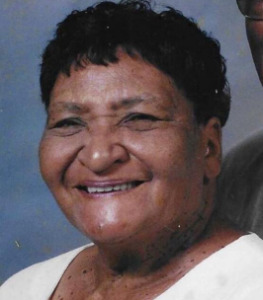 Ruthie Mae Summers Redmon, affectionately known as "Dump," which was short for "Dumpling," was born in Statesville, N.C., on September 22, 1932, to the late Rufus and Minnie Summers. She departed this life on Saturday, September 2, 2023, at the Gordon Hospice House in Statesville, N.C.
Dump attended Unity School in Statesville, N.C. She attended Freedom Presbyterian Church and Mt. Nebo Baptist Church. She worked as a homemaker and was a devoted matriarch to her family. She loved to work in her garden, cook delicious homemade meals and work on seek-n-find puzzle books. She will dearly be missed.
In addition to her parents, she was preceded in death by a son, John Mark Redmon; three sisters, Lousie Summers, Margaret McLean, and Etta Stevenson; and three brothers, Wayne Summers, Marshall Summers, and Nathaniel Summers.
She leaves to cherish the memory of her life her husband of over 70-plus years, Gilbert Redmon; children, Vickie (Lawrence) Dobson of Harmony, Robert "Bo" Redmon of the home, Lisa Redmond of Statesville, Scottie (Teresa) Redmond of Winston-Salem, and Michael Redmon of Huntersville; grandchildren, Keisha Smith, Jeffrey (Stephanie) Redmon, Michelle (Mardale) Leach, Ronald (Ron) Smith Jr., and Jazzlynn Redmond; great grand children, Ayonna Redmon, Jordan Redmon, Jalynn Redmon, and Maji Jones; great-great grandchildren, Hayven Redmon, Kahlyn Redmon, Torryn Redmon, Jace Redmon, and Josiah Redmon; siblings, Edith Stevenson, Gwendolyn Summers, Kathy (Glen) Millsaps, Larry (Geneva) Summers, Thomas "Buck" Summers, James "Sonny" Summers; in-laws Lois Steele, Beatrice Dalton, Sandra Houston, and Joyce Howard; and a host of nieces and nephews, other relatives, church family and friends.
A Celebration of Life service will be held on Thursday, September 7, 2023, at 2 p.m. at Mt. Nebo Baptist Church. Visitation will be from 1:30 to 2 p.m. at the church, and burial will follow in the church cemetery.
Visit the Book of Memories for Mrs. Redmon at www.rutledgeandbigham.com.
Rutledge and Bigham Funeral Home is serving the Redmon family.