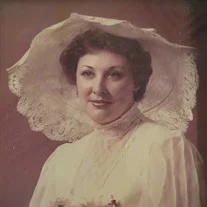 Sarah Steniek Johnson, 75, of Troutman, N.C., passed away on Tuesday, September 5, 2023. She was born on July 10, 1948, in Charlotte, N.C., to the late Hubert and Mamie Broome Steniek.
Sarah attended First United Methodist Church, Charlotte, and was a graduate of CPCC. She worked for IRS, EEOC, and Bank of America. She loved her family and will be greatly missed.
In addition to her parents, she was preceded in death by her loving husband, William "Bill" Johnson; and brother, H. Max Steniek Jr.
She is survived by her children, James Marcus "Mark" Johnson (Tabatha), and Steven Andrew Johnson (Ashley); sister, Myrtis S. Greene of Troutman; four grandchildren; and numerous nieces and nephews.
A Memorial Service will be held at 3 p.m. on Saturday, September 16, 2023, at the chapel of Cavin-Cook Funeral Home with Rev. Trent Patterson officiating. The family will receive friends prior to the service from 2 to 3 p.m. at the funeral home.
In lieu of flowers, memorials may be made to Hospice and Palliative Care of Charlotte, 7600 Little Avenue, Charlotte, NC 28226.
Cavin-Cook Funeral Home, Mooresville is proudly serving the Johnson family.