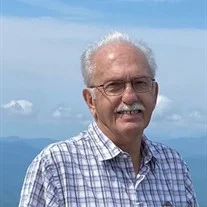 Santo Anthony Locascio, 79, Mooresville, N.C., passed away on Monday, July 3, 2023, at the hospital.
He is survived by his loving wife, Palma Locascio, and two children, Dominic and Marie-Elena.
Santo was a plumber by trade and owned his own business in New York, his birthplace and home for over 50 years. He and his wife moved to Mooresville so he could pursue his dream of building houses, two of which he and his wife lived in. He suffered from cancer about 22 years ago which led to his early retirement. He spent the rest of his life with the love of fishing and reading, and of course fixing and building many things over the years for family and friends. Santo was a quiet man with a big heart. He once again had cancer in the end and died with his family by his side.
A Memorial service will be held on Saturday, July 15, at 11 a.m. at St. Therese Catholic Church with Father Mark Lawlor officiating. Inurnment will follow the service at Glenwood Memorial Park Cemetery in the columbarium.
Cavin-Cook Funeral Home and Crematory, Mooresville, is serving the Locascio family. Condolences may be sent to the family at www.cavin-cook.com.