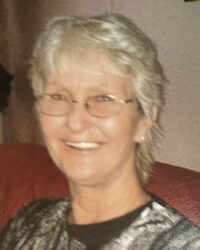 Sherry Paulette Owens, 68, of Statesville, N.C., passed away on Thursday, November 16, 2023, at Atrium Health-Wake Forest Baptist Medical Center in Winston-Salem, N.C. Born on April 8, 1955, in Iredell County, she was the daughter of the late Melvin Homer Owens and Eula Louise Bowman Owens.
Sherry had a true passion in life, she loved her animals and the farm and her "sweet tea." She cherished her family and loved spending time with them. She loved and adored her granddaughter, Sadie Lou, and her son, Brandon, who were her pride and joy.
She was preceded in death by her parents, Melvin Homer and Eula Louise Owens.
Left to cherish her memory are her son, Brandon Owens and his loving girlfriend, Sheri Hager; her granddaughter, Sadie Lou Owens; her brother, Randy Owens and his wife Teresa; her nephews, Jarred Owens, Elijah Owens, and Jacob Owens; her companion of over 30 years, Harold Dean Campbell; and her "adopted son," Albert Gaines and his wife Shelia.
Funeral Services will be held 12 noon on Tuesday, November 21, 2023, in the Chapel of Nicholson Funeral Home with Pastor Michael Pharr officiating. The family will receive friends one hour prior to the service beginning at 11 a.m. at Nicholson Funeral Home. Burial will follow the services at Iredell Memorial Park.
Nicholson Funeral Home has the honor of serving the family.